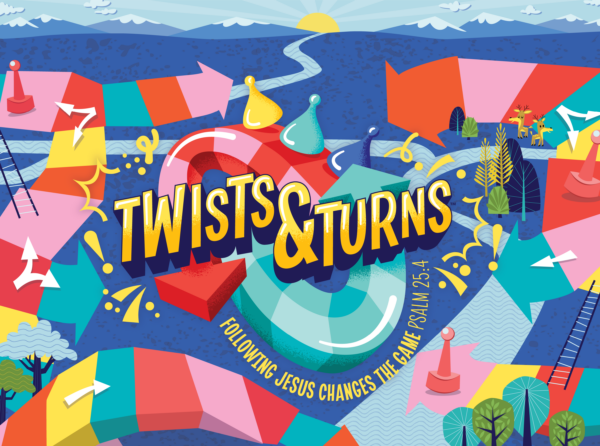 Twists and Turns - VBS 2023
We're so excited!
This year an enthusiastic team of students from our AFLC Bible college will lead your child to "play their way" through VBS while learning that Jesus guides them through twists and turns.
Preschool children (4 years old) through students finishing fifth grade are invited!
Sunday, June 4 to Wednesday, June 7
5:15 – 6:00 p.m. Meal
6:00 – 8:00 p.m. Music, Lesson, Games, and Crafts
VBS and the meal each night are free to attend!
It's not too late! Whether you're part of Living Word or a friend joining us for VBS, please call us to register at 605-361-3044.
Volunteer for VBS
Living Word church family, we need your help! Click the button below and enter your name where you'd like to volunteer your time and talents for VBS. We're so thankful for you.