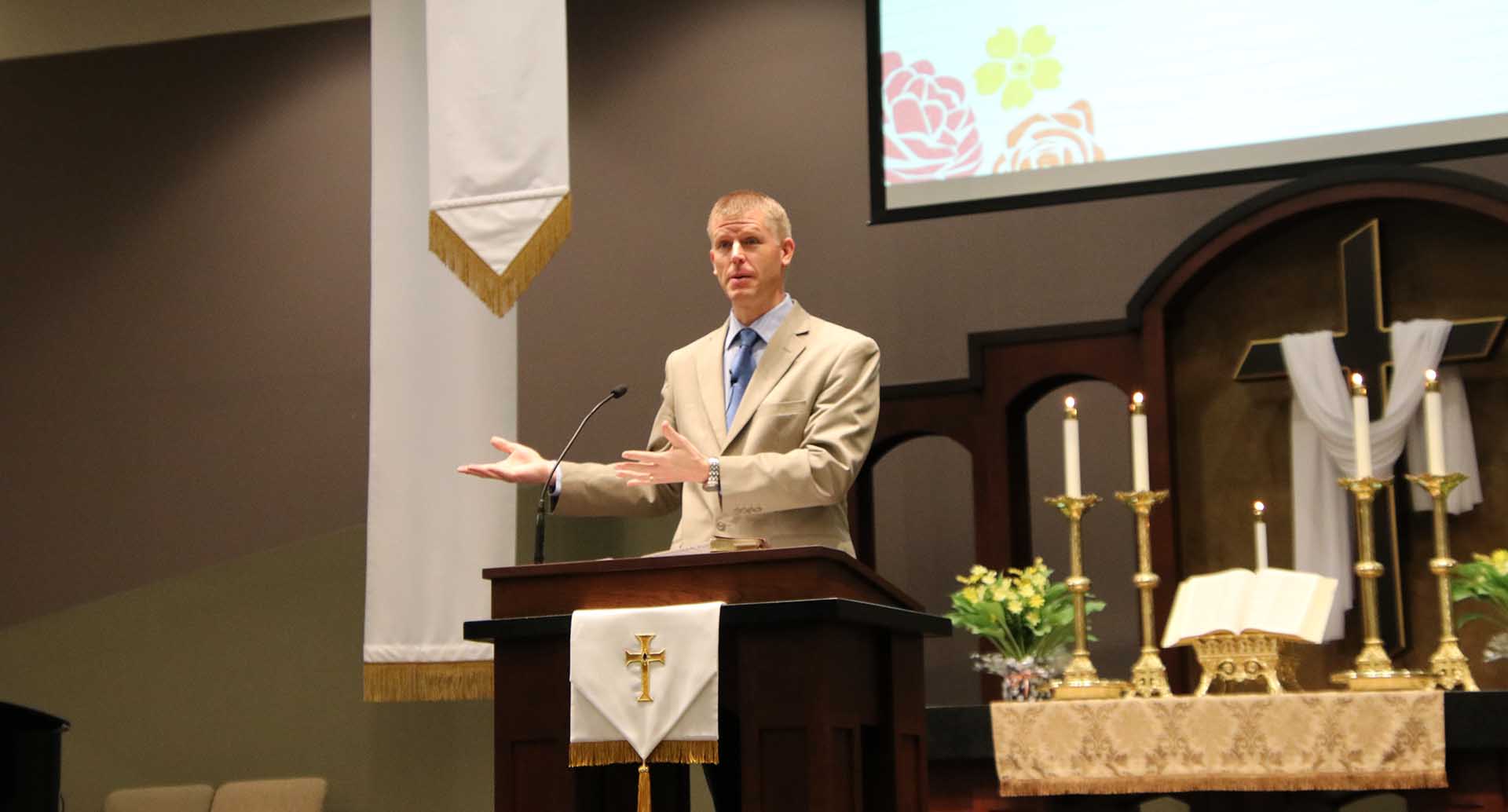 Pastor Kirk Thorson
Senior Pastor
Kirk began serving as pastor at Living Word in 2015. Prior to serving Living Word, Kirk served Living Faith Free Lutheran Church in Larimore, ND and Middle Grove Lutheran Church rural Mekinock, ND for 8 years. He and his wife, Jenn, have four children: Will, Leah, Jude, and Lydia.
Kirk grew up attending a Free Lutheran Congregation – Helmar Lutheran Church in rural Newark, Illinois. After high school he attended North Central College in Naperville, Illinois and received a degree in accounting. With a full time job waiting for him after graduation, Kirk felt God calling him to attend the Association Free Lutheran Bible School in Minneapolis. It was there that he met his future wife Jenn and felt called to enter seminary where he received a Master of Divinity. After serving a one year internship at Bethel Free Lutheran Church in Minot, ND, Kirk began his full-time ministry.
Pastor Kirk loves encouraging people through the teaching of God's Word. He and his family love serving the congregation at Living Word and being a part of the community and surrounding areas of Sioux Falls.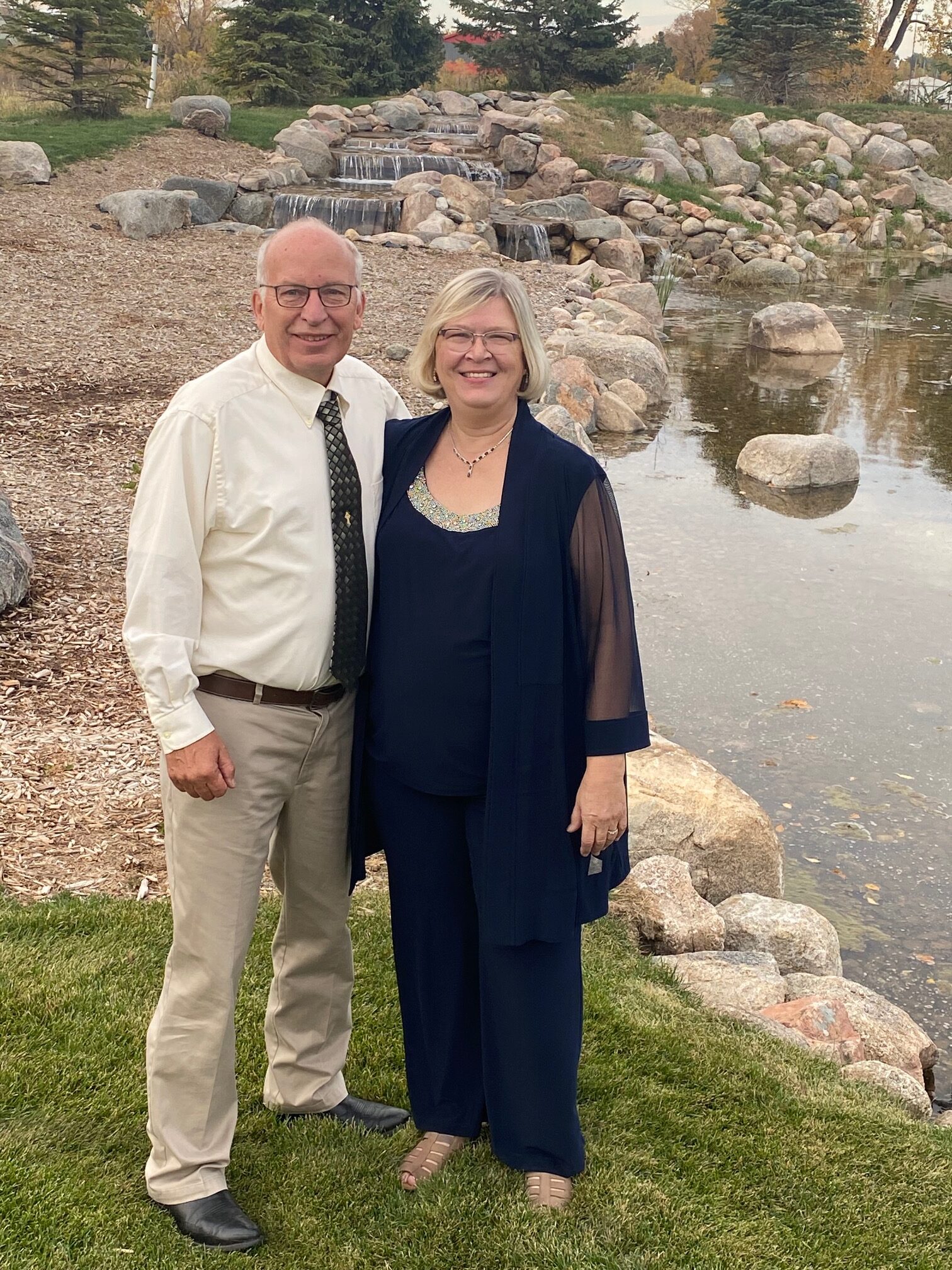 Sherry DeNeui
Office Assistant
Sherry and her husband Doug joined Living Word in July of 2012. Sherry has been the part-time office assistant at Living Word since May 2022.
Sherry worked at Citibank for several years and has been employed at Sanford Health for over 20 years. During her time at Sanford Health, Sherry worked many years in Human Resources and is currently a Patient Family Liaison working in Cardiology. She enjoys working in healthcare and was blessed to work with employees for many years and now enjoys working with patients and patient's families.
Doug and Sherry are the third generation to live on their family farm near Chancellor. Doug keeps busy working Stan Houston, maintaining the acreage, and woodworking. Doug and Sherry enjoy living on their farm, traveling, (especially to the Black Hills), playing with grandchildren, gardening, and antiquing.
Ryan Egan
Director of Worship & Creative Arts
Ryan started as Director of Worship and Creative Arts in 2013. Ryan came to Living Word with extensive experience both professionally (in the church and secular world) and as a volunteer.
Ryan was part-time Director of Worship at a Missouri Synod Lutheran church for nearly five years while he was studying music composition at the University of Sioux Falls. After transitioning out of that role Ryan worked at our sister congregation for a time as a Lay Ministry Assistant. During that time he received his associate's degree in Graphic Arts & Multimedia which led to a full-time graphic design position at Alpha Omega Publications in Rock Rapids Iowa. Ryan had begun attending Living Word during this time and was co-leading the worship ministry in a volunteer role as well as consulting in several tech and arts areas.
After making a transition to a marketing specialist role at Alpha Omega, Ryan found employment at South Dakota's fastest growing company as of August 2013, Click Rain Online Marketing. All this time he had been praying that God would open the door for full-time employment within a Free Lutheran congregation. God provided greatly!
Ryan loves his wife and three kids dearly, blogs at I am an Offering, and desires that the Arts would be fostered at Living Word, giving artists a Christian worldview of art and a foundation to stand on when mixing with the secular artistic culture.