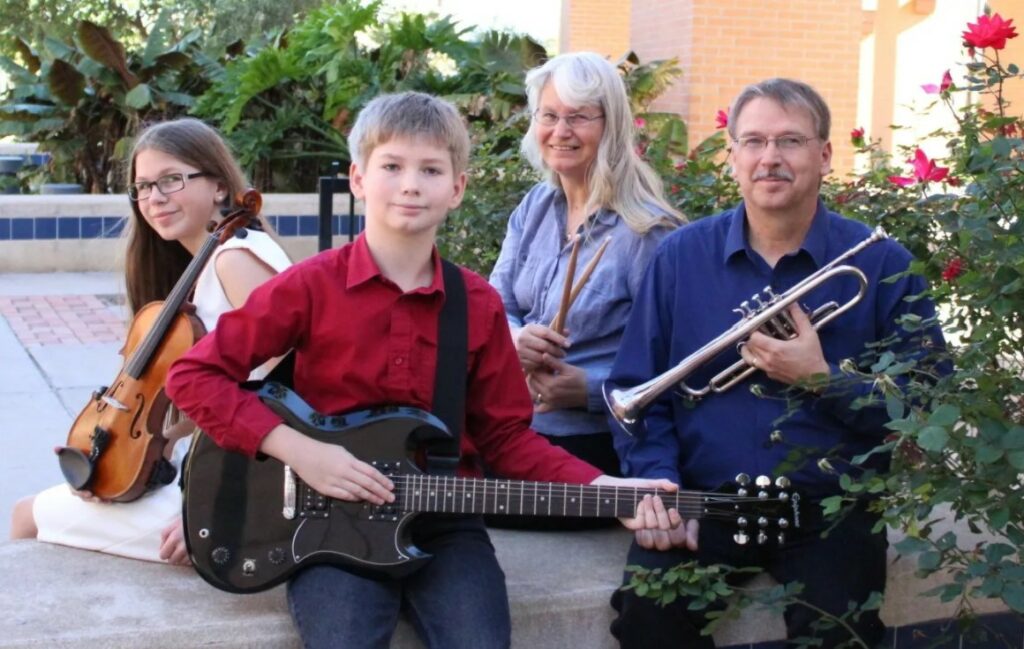 Living Word will host the group 'Stones Cry' for both special music during our Sunday events on September 27. They will share special music during the worship service and a longer presentation during Family Sunday School.
This group is the ministry of the Finnesgard family, who have been attending Living Word when they are home from travels. From their website:
Stones Cry is a family worship team consisting of Joel, June, Joy and Josiah. They travel across the nation sharing inspirational and contemporary Christian music in a wide variety of venues and settings including churches, schools and RV parks.

The ministry started as Sound Of The Trumpet in 1999 when Joel, a farm boy from North Dakota, felt the call to leave his Southern California job in construction for fulltime ministry. His wife June joined him fulltime two years later. Ever since Joy (2006) and Josiah (2008) were born they gradually took part in the music side of things until 2017 when they truly became a band and they changed the name to Stones Cry taken from Luke 19:40.
Each member of their family provides a musical offering and we are sure to enjoy their involvement in our weekend activities!
To learn more about 'Stones Cry' and their ministry visit their website.